Nairobi is the capital and largest city of Kenya established by the colonial authorities in the British East Africa as a rail depot on Uganda railway and the town massively grew replacing Machakos as the capital of Kenya in 1907. The name Nairobi was derived from a maasai phrase" Enkare Nyrobi" which translates into "cool water" referring to Nairobi River flowing through it and Nairobi City occupies 696 square kilometres (270 sq mi) harboring an estimated 100 international companies and organizations including United Nations Environment Programme and United Nations Office.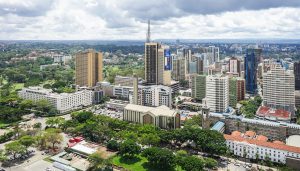 Getting around and having a remarkably memorable road trip in Nairobi is very impossible in public transportation which is the commonest means of travelling in Kenya's sleepless city of Nairobi and several of other cities in Africa but for purposes of punctuality, safety, comfort and fixed prices, hiring a car with a driver guide has been made available in Nairobi offering other services like Airport transfers and wedding car hires. Below are the reasons why you should hire a driver in Nairobi for your road trip around town , a park or any other destination in Kenya
A driver has the best knowledge about the streets
Nairobi being East Africa's second largest city after Tanzania's Dar es Salaam, visitors will have to hire a car with a driver to avoid getting lost here and there, hassle for parking space and getting into or stuck in jam. The driver guide will have the best knowledge about the streets, roads connecting to other or short cuts.
A driver guide has knowledge about the best attractions in Nairobi and around
You are able to visit several of Nairobi's attractions in different parts of the city like the Bomas of Kenya considered to be the living museum of Kenya, Nairobi National Park located just in the City Centre with several wildlife animals and Nairobi National Museum which preserves the culture and traditions of the main tribes in Kenya among others and visit the outskirts of Nairobi like Kibera Slum which is said to be Africa's biggest slum.
Comfort
The exhausting experience of driving is left alone and you enjoy the drive like a boss with only your eyes activated to capture every bit of Nairobi and its attractions. Other discomforts like squeezing yourself, suffocation, noise pollution and unnecessary stopovers are controlled among others that public transport comes with. If you choose to hire a 4×4 safari vehicle with reclining seats, your comfort will be one of the kind.
Safety
You and your belongings like the phone, camera and other road trip materials are safe from thieves since you are sure of who is driving you and the friends and family you are with. You can take a nap without worrying about your property or your destination.
Fixed price
Compared to the fluctuating transport fares public transport comes with, hiring a car with a driver has a fixed price you the client and the travel agency agree on provided the terms and conditions are fully respected for example, if the road trip is for two days, the client should respect that and no extra charges will be added.
Opportunity to learn more about Nairobi
Just like anyone has the best knowledge about their home cities or towns, the driver guide will also have whatever you need to know about Nairobi at the tip of his fingers like when Nairobi City was established, where the name was derived from, major tourist attractions like the Giraffe Center and the political history without having to think about what he has to tell you or regulating your questions.
If you are planning to visit this uniquely beautiful city we at Tristar Africa Skimmer Safaris are professionally at your service, all you have to do is call us today on +256-758540071 or send us an email to info@nairobicarrentalservices.com  and we will give you a memorable road trip at an affordable of cost.