Established as early as 1961, the Maasai mara park is one of Kenya's  oldest wildlife reserves and prime destination for Kenya safaris and tours around East Africa. Situated  in Narok county over 142 km from Nairobi city , the Maasai mara park is adjacent to the infamous Serengeti park in Tanzania and is the ancestral home of the Maasai where the name is derived from.
Witnessing the  annual wildebeest migration might be the most popular attraction during a Maasai mara safari but this animal migration only happens between months of July to September but that doesnt mean you can t have a fun safari experience in the park as they are various activities to do that suit all types of travelers.
Top 4 Activities To Do A Maasai Mara Safari In Kenya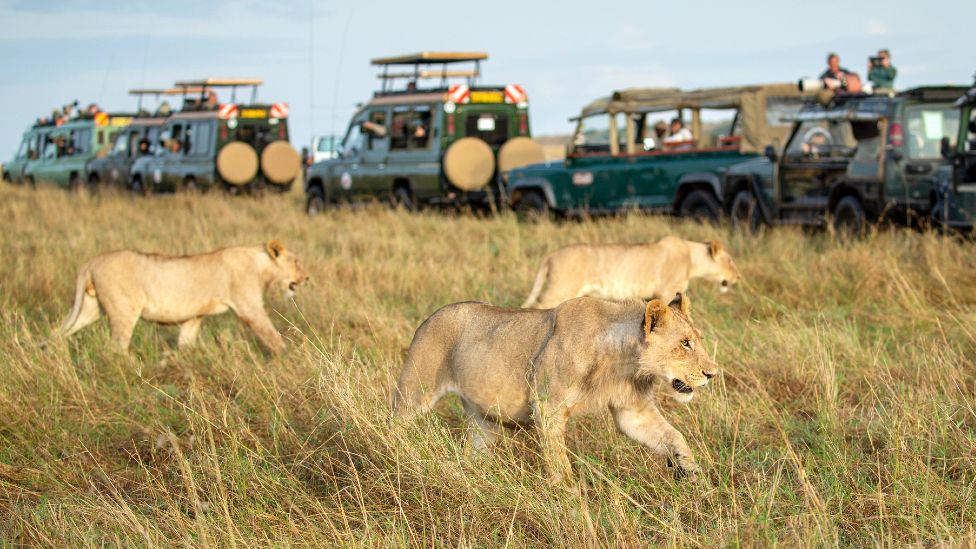 1- Game Drives – The park is home to some of the most sought after African mammals including the infamous Big Five (lions, leopards, elephants, cape buffaloes and rhinos ) , wildebeests , Nile crocodiles, Hippos that top the list of must see animals .other species you will encounter during a game drive include zebra, Thomson gazelles, hyenas, cheetahs, jackals and varety of antelope and bird species. The game drives usually last up to 4 hours depending on the interests of the tourist.
2- Hot Air Balloon tour– Sailing above Maasai mara in a hot air balloon is a unique and fascinating way to explore the park. From the superb aerial views to the feeling of being in the clouds, there is no denying this activity is guaranteed to give you the goosebumps. 12-seater and 16-seater air balloons are available so you can enjoy the ride with family or group of friends.
3- Walking Safaris – A foot tour around Maasai mara is one other unique way to experience the wild and culture of the Maasai people. under guidance of a local Masai tour guide, you will venture into the wild and homesteads getting chance to interact and take pictures with one of the Luo's most popular tribe plus a it's much cheaper though m,ore strenuous experience.
4- Bird watching – Home to over 500 bird species , Maasai mara park is another nice destination for nature and bird lovers. There are currently 57 raptors recorded and variety of migratory birds that come in between months of November and April. popular bird in the park include Bateleurs, secretary birds, hornbills, ostriches, long crested eagles, African pygmy falcons, Kori bastards, silver bird, saddle billed stork
There are plenty of other activities to enjoy when on safari in Maasai Mara but the above four are guaranteed to give you the full feel of what this magnificent  Kenya safari park offers. Planning to visit the park and looking for a rental car for self drive or require a driver, we at Nairobi car rental services will be more than happy to offer you our services at affordable rates that suit your budget and personal needs.
Get in touch with us today by calling us now on +254-713510387 to talk to our reservation team or fill in this contact form and we shall get back to you as soon as possible.