Planning to stay in Nairobi for months or years on business, safari or leisure holiday, you will need to book a private car if you want to get around easily, safely and comfortably. You will need to rent a car on long-term deal , a fuel economy car to be precise. There are a majority of car rental companies in Nairobi ready to offer you their services but don't forget that all hire out cars at varying rates under different terms and conditions but what doesn't change is that the higher the number of days or months, the lower the price. Most clients searching for long term car rental in Kenya are on business trips, research projects, filming, photography or any other venture that requires you to spend much time in the country.
Nairobi Car Rental Services offers a wide range of rental cars including 4×4 station wagons, SUVs, sedans, minivans, buses and luxury cars and we are proud to present to 5 of the cheapest cars for hire on long term car basis in Kenya this 2022 season.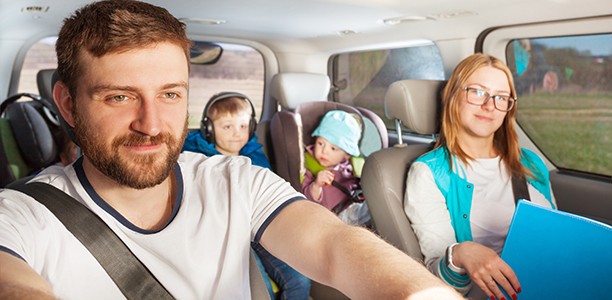 Rav4 – If you are looking for a cheap SUV for hire in Nairobi, then you should choose the Toyota-made Rav4. Coming in 3 & 5 door versions, this 4×4 can accommodate up to 4 people comfortably with adequate space for cargo in the rear ideal for on and off-road trips around the city, parks and remote destinations. A hired Toyota Rav4 goes for US$ 50 to 70 per day based on self drive excluding fuel. If you are a business traveler, then this will be the perfect car for the job.
Land Cruiser Prado – Another cheap car to hire for long term car rental in Kenya is the Toyota-made Land cruiser prado; a strong 4×4 station wagon that can seat up to 5 people comfortably with huge space for cargo in the rear plus enough leg room for passengers. The land cruiser's high ground clearance coupled with 4 wheel drive mechanism makes it the ideal car for long distance road trips to parks or any other remote destination. A hired land cruiser goes for US$ 70 to 90 per day based on self drive excluding fuel
Premio – Regarded as one of the cheapest saloon cars for hire in Kenya, the Toyota Premio is another car on the list guaranteed to give you that money-saving long term car rental deal. It can seat up to 5 people comfortably with enough space for cargo in the rear compartment. If you are searching for fuel economizing easy-to-drive car, then the Premio fits the description. A hired Toyota Premio goes for US$ 40 to 55 per day based on self drive excluding fuel.
Minivan – If you plan on traveling in a small group during your long term duration in Kenya, then you will definitely need to hire a 4×4 minivan. A minivan can seat between 6 to 8 people comfortably perfect business travelers as well researchers, filmmakers & photographers that will require space for their equipment. Some of the top minivans for hire in Kenya include the tourist van, super custom, Ipsum among others. A hired minivan goes for US$ 80 to 100 per day with a driver excluding fuel.
If you are looking to save some money on a Kenya long term car rental this 2022, then you should consider booking one of the above 4 rental cars. To rent a car in Nairobi Kenya today, simply get in touch with us by sending an email to info@nairobicarrentalservices.com or call us now on +254-713510387 to speak with our reservations team.